Paris Exclusive Matchmaking Service and Dating Agency
Love International
10 Avenue Kleber
75116 PARIS, FRANCE
07 51 44 97 06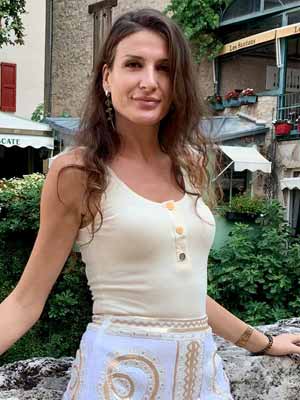 Elizabeth - Executive Matchmaker Paris
You're in one of the most romantic cities in the world yet you're in search of a loving companion. Whether it's a long term relationship or a successful marriage that you seek, we're here to help.
Since 1995, Love International and the AFA Network have been working as the only matchmaking agency with a database that is simply unmatched. The size and reach of our operations allows us to provide the best and most exclusive matchmaking service in the industry today.
We understand that it takes more than experienced and well informed individuals to work efficiently in finding the right person for you. We assure you that along with our team of highly dedicated staff members, our elite matchmaker in Paris will work with you behind the scenes to further support you in your journey.
For more than 26 years we have been working together with staff members in several countries around the world. As a high end matchmaking agency, we are committed to giving you personalized attention that will help us assess and provide you with the best quality matches.
In other words, we want to give you the best experience when it comes to finding lasting love.
Our success begins with your successful love story. Choose to find love today.
Call Elizabeth today at: 07 51 44 97 06 (France)
Or corporate office at +1 602 539 8000 (USA)
Toll Free North America: +1 (844) 522-9864
Love International Members
Below you will find some of our members' profiles. We always respect members' privacy. Members shown have given their specific permission to have their profile visible on our site. These profiles are just a small example of the tens of thousands we add to our system each year.